What We Do
Mikon offers full Spray Painting and Powder Coating Services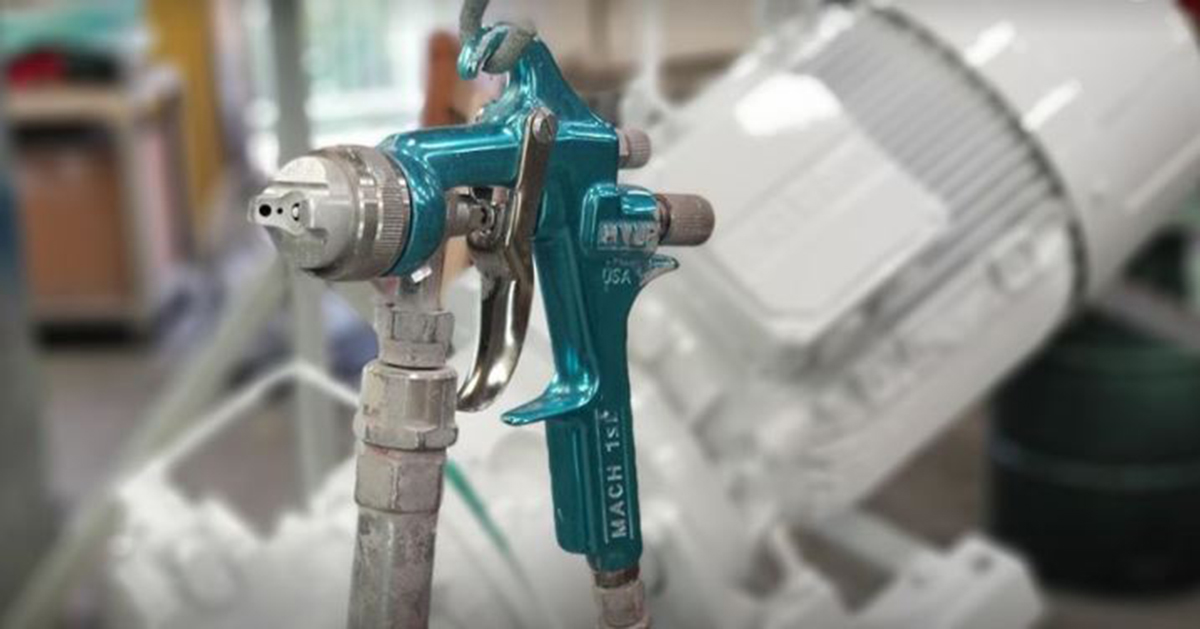 MIKON has a 3 stage iron phosphate wash system with final halo rinse.
a high temperature wash
a rinse to remove oils and dirt from manufacturing and handling.
The 3rd stage treats the part with a phosphate solution or halo rinse of deionized water rinse to remove mineral deposits and wash streaks.
At times per our customers request we hand sand and grind parts to remove breaks and smooth out welds prior to painting or powder coating.
Mikon's paint operations offer many options and types of paint. Wet paint is the traditional method of coating an item with a liquid paint, This method can be used on a range of material such as plastic, metal, and wood. Color matching is much easier with wet paint and is more economical and quicker. The types of painting Mikon offers vary according to the customers needs.
Aeroglaze the paint is baked on.
MIL-Spec coatings which is corrosive and fire resistant and is a military grade finish.
HI-Temp paints, 1300-2000 degrees and 550 degrees which are great for classic car engines and race car frames.
RFI Shielding paint which shields electromagnetic fields.
PTFE paints 1-3 mils and up to 600 degrees.
Awlgrip marine coatings- which offers primers, fillers and marine paint for boats and watercraft.
CARC coatings which are chemical agent resistance coatings (mil-spec too).
We primer and add sparkles, hammertones, textures and smooth paint finishes. We also offer rust removal processes to clean up old parts and parts for restorations.
POWDER COATING is applied when electrostaticly charged paint is sprayed onto a metal part. The paint adheres to the part and is then moved to the oven. The part will travel at a specified time and temperature which is noted for each paint. The powder when heated first becomes fluid, then hardens for a very durable finish.
POWDER COATING TYPES:
EPOXY POWDER COATING: Great for chemical use
HYBRID POWDER COATING: Great for interior use
POLYESTER POWDER COATING: Great for Outdoor use
URETHANE POWDER COATING: Great for Exterior use
Mikon carries many RAL colors of powder coating in stock and special color coatings can be purchased in any quantity your parts will need.
AVAILABLE FOR POWDER COATING:
| | |
| --- | --- |
| Smooth | Vein |
| Fine Texture | Rough Texture |
| Hammertone | Wrinkle |
| Sparkle | Clearcoat |